breed your herd with a new bull
Our original cows came from Schroer Herefords in Nebraska, and we have bred nothing but Cooper and Holden blooded bulls since that time. These Ranches are considered to be among the top Line One Breeders in the Country. We only sell Bulls that we breed or have used. All bulls have been fully vaccinated and wormed when offered for sale.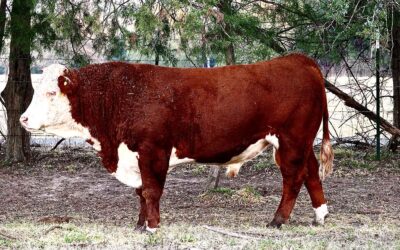 Project pageMK Bulls CommercialMK L1 ADVANCE 2116 I AHA #44246328 DOB March 2021 A March, 2021 bull,MK L1 ADVANCE 2116 I is another 7236 son, 7236 was a featured bull in Holden's Spring 2018 BULL SALE. A smooth, long bodied young bull, he has been outstanding and...